Other good (better!) resources:
3 levels!
One of the first things an observant visitor will notice about saunas in Finland (and elsewhere) is they almost universally have 3 or more benches or levels above the floor.  This gets the foot bench or foot platform above the cold zone (approx lower third) and often above the stones.
Note also the fresh air supply vents above the stoves.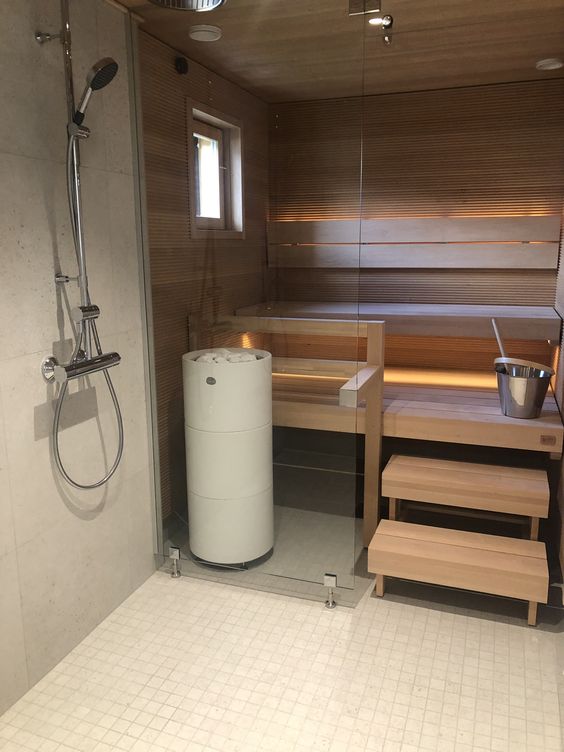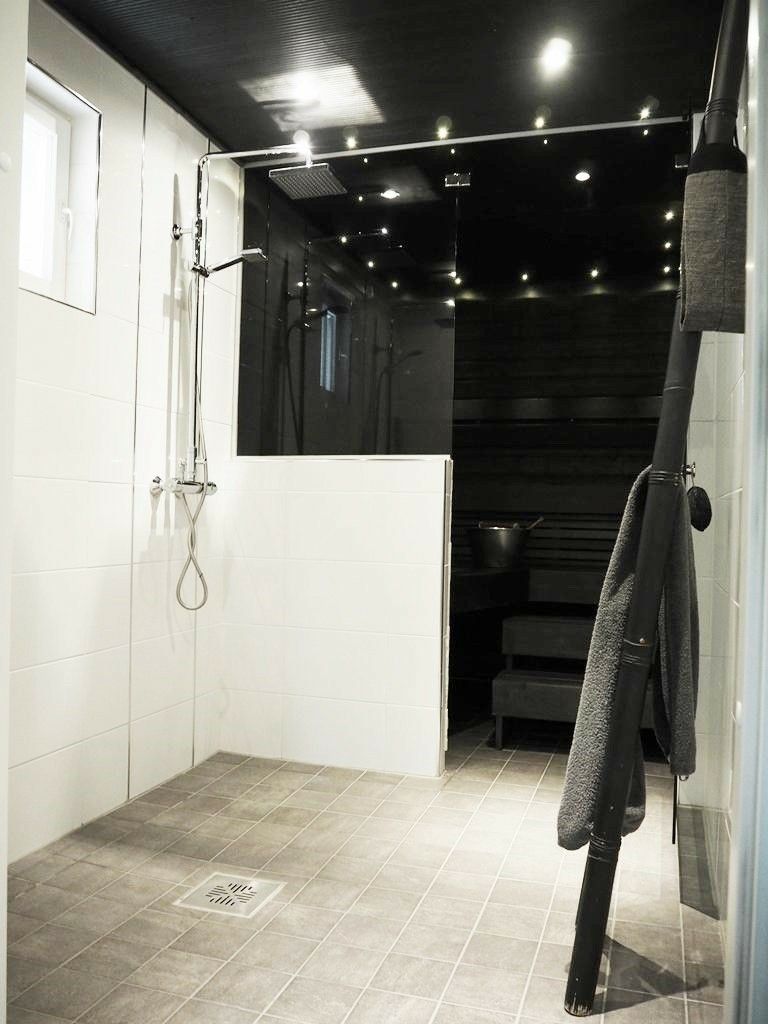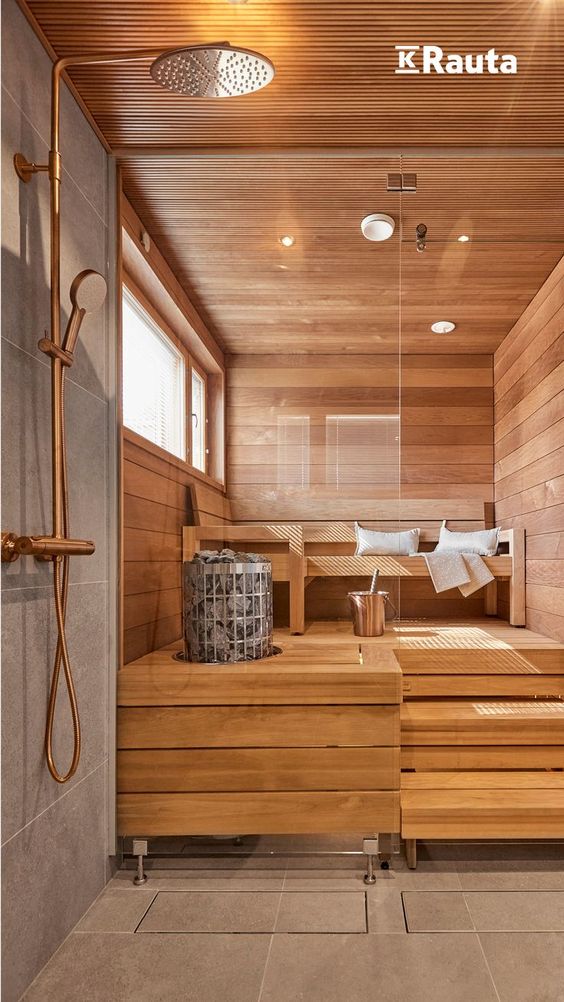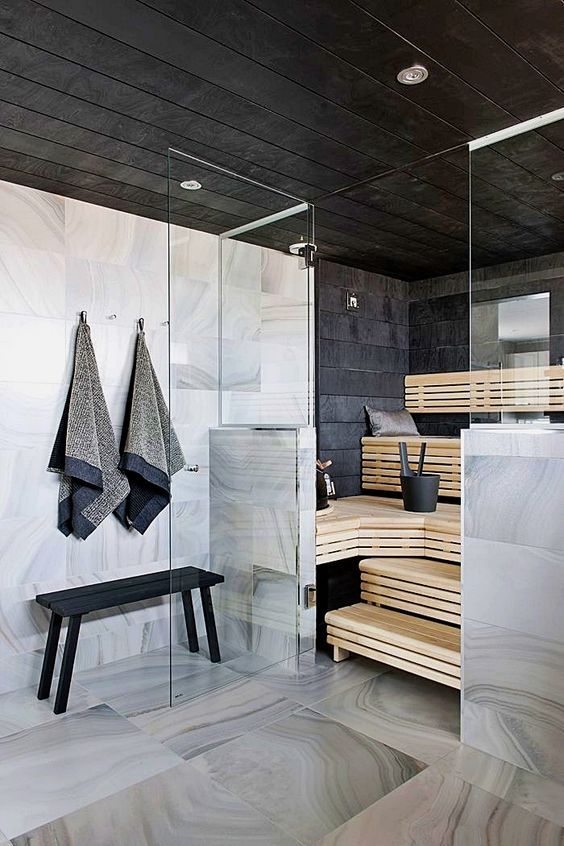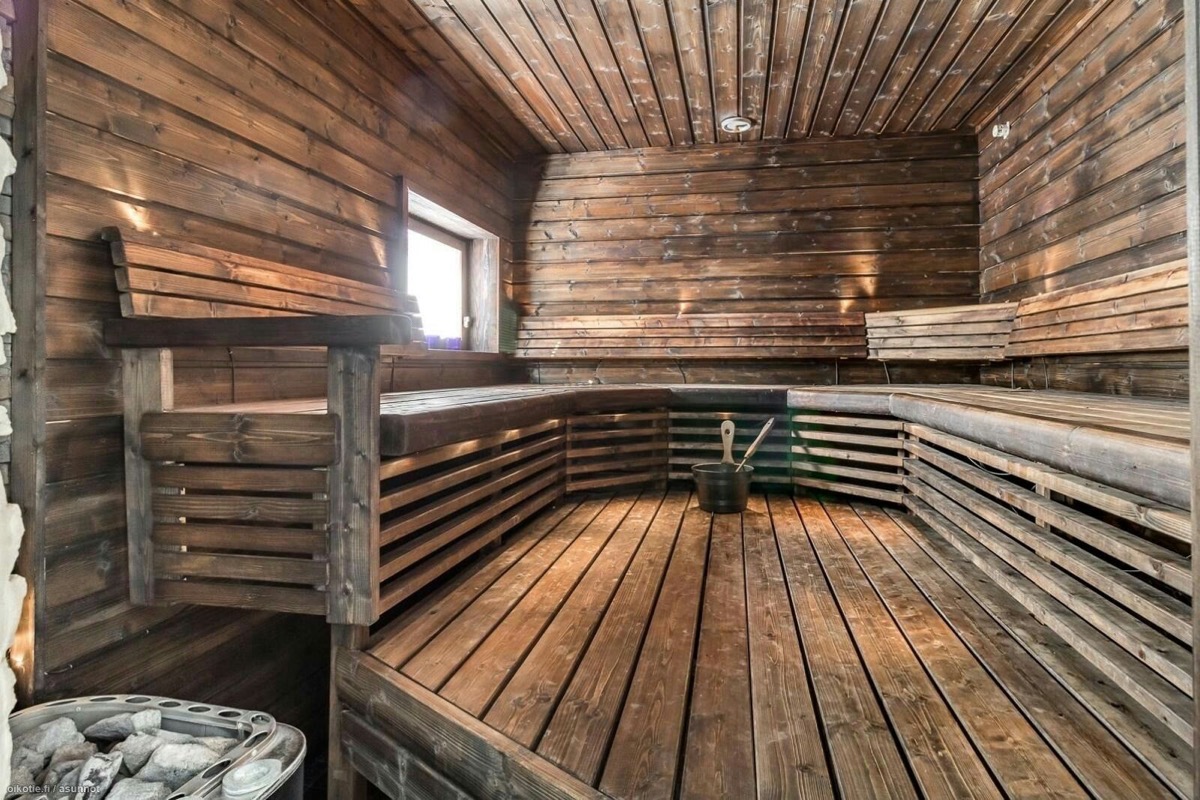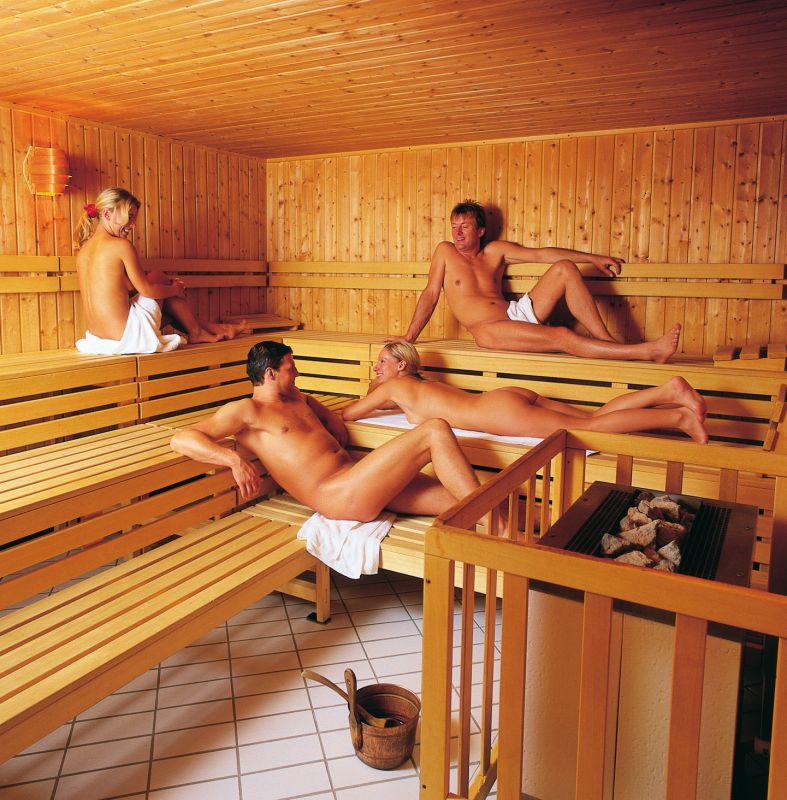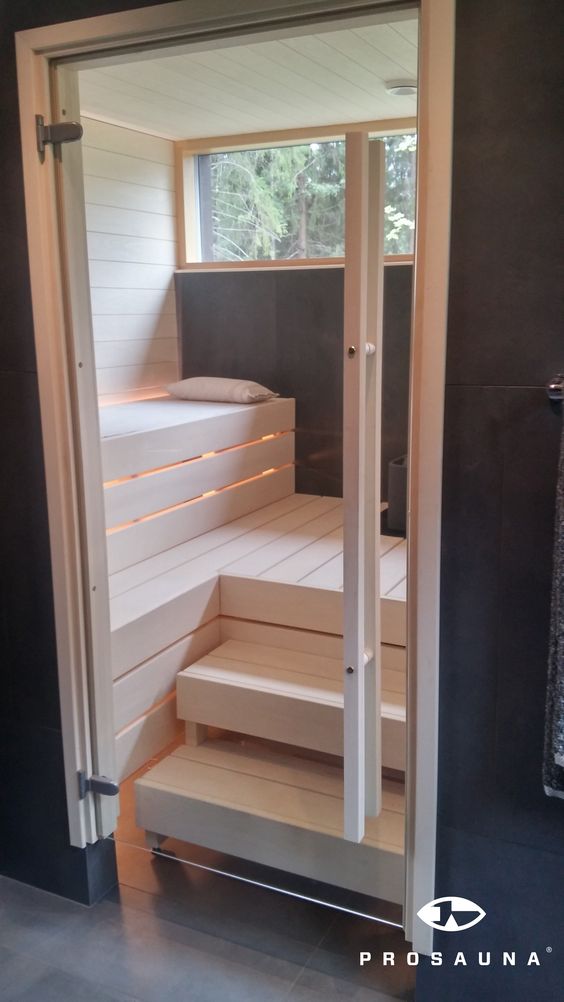 For Hot Yoga some slide away benches like this might work. Each does have a vertical along the back for rigidity that becomes a skirt for the bench above.