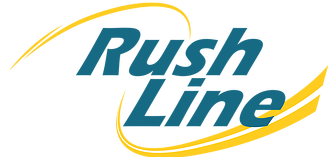 The Rush Line is a transit corridor between Forest Lake (or Hinckley) and St Paul Union Depot that will be going through White Bear and other NE communities.
They are currently evaluating rail vs bus alternatives for this corridor and looking for input from residents and potential users. They are holding a walking tour on September 29 for those interested. If you have any thoughts on this you should let your voice be heard.
There are two major goals of the Rush Line; provide a good transit alternative for residents northeast and north of the metro area and reduce traffic and increases in traffic on 35E and 61.
Based on my experience in Europe and reading a bunch of studies over the years, my preference is for rail. This is not a preference that comes easily given my libertarian tendencies and dislike of taxes and spending. Transportation though is the one area where government spending is necessary.
While a bus line would be less expensive, it would very likely not accomplish our goals, particularly long-term. Rail provides a more reliable service and a smoother and more comfortable ride, and is overall much more appealing and attracts higher ridership. Rail works particularly well for commuters since it is much easier to work (for work or personal) on a train than a bus so the time spent on rail is not felt wasted so much as time on a bus or in a car.
Communities with nearby commuter or tram rail connections will also usually hold their home values much better than those with only bus service. This will become increasingly important in the Twin Cities residential housing market.
More Info: http://www.rushline.org